Effectiveness
Radio is America's #1 reach medium. Explore here for ideas on how to put radio's unique marketing power to work for you.
---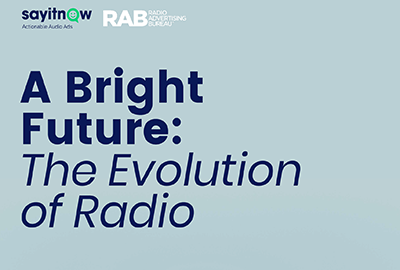 A Bright Future: The Evolution of Radio
This report shows how radio is evolving and continues to embrace technological advances to stay current and engage with the modern consumer. It also shares a glimpse into radio's future from the perspective of audio professionals.

Read More
---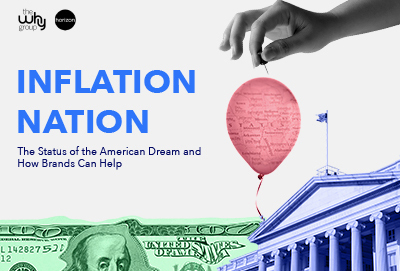 Inflation Nation: The status of the "American Dream" and how brands can help.
The U.S. is having its highest inflation period in 40 years. And this time, a once-in-a-generation event is taking place on the heels of another once-in-a-generation event. Just as people emerge from two years of COVID lockdowns, they're being greeted by insanely high prices for everything from gas and groceries to hotels and airfare - leading to a wallet lockdown.

Read More
---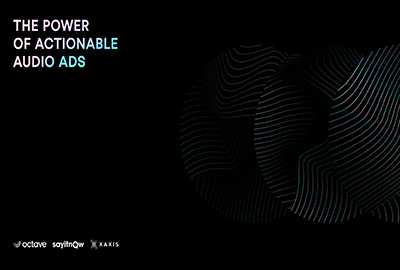 The Power of Actionable Audio Ads
Create stronger, more meaningful brand associations and drive sales by tapping into the powerful combination of conversations and voice commerce.

PDF
---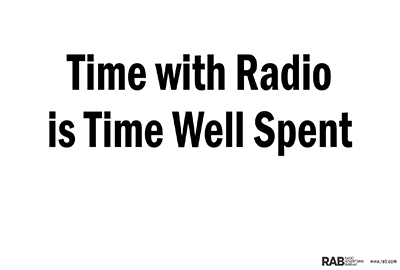 Time With Radio is Time Well Spent
Radio, across its platforms, is a go-to source for its great storytelling, the emotional connections it provides, the talent that consumers consider to be their friends and the trusted information and entertainment, whenever and wherever the listener wants and needs it. From rock to religion, from country to hip-hop, in Spanish, English or another language, radio is there offering diversity of content to a diverse listening audience.

No other media option can do all this. No other media offers this to consumers for FREE. The reality is quite simple; time spent with AM/FM radio is time well spent.

Letter | In Spanish | FAQs
---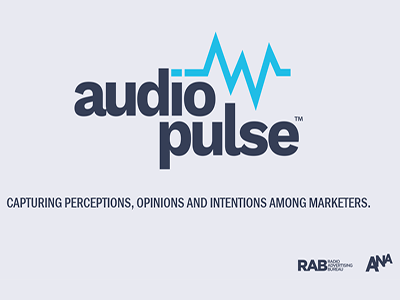 Audio Pulse: Capturing Perceptions, Opinions and Intentions Among Marketers
Radio serves many purposes in the lives of its listeners. It's a medium that is very special to local communities - big and small, as it brings many together in a way that feels very intimate. Radio is known for its great storytelling. We trust it for information and entertainment - for crucial information, such as where to take the kids this weekend or to simply turn it up and dance to the latest hits.  

New research shows how radio can help brands build relationships with consumers through the power of storytelling and shared passions. 

In conjunction with the Association of National Advertisers (ANA), RAB brings you this presentation, which provides opinion poll results among marketers and a glimpse at how radio delivers on those insights.

ANA | RAB Presentation
---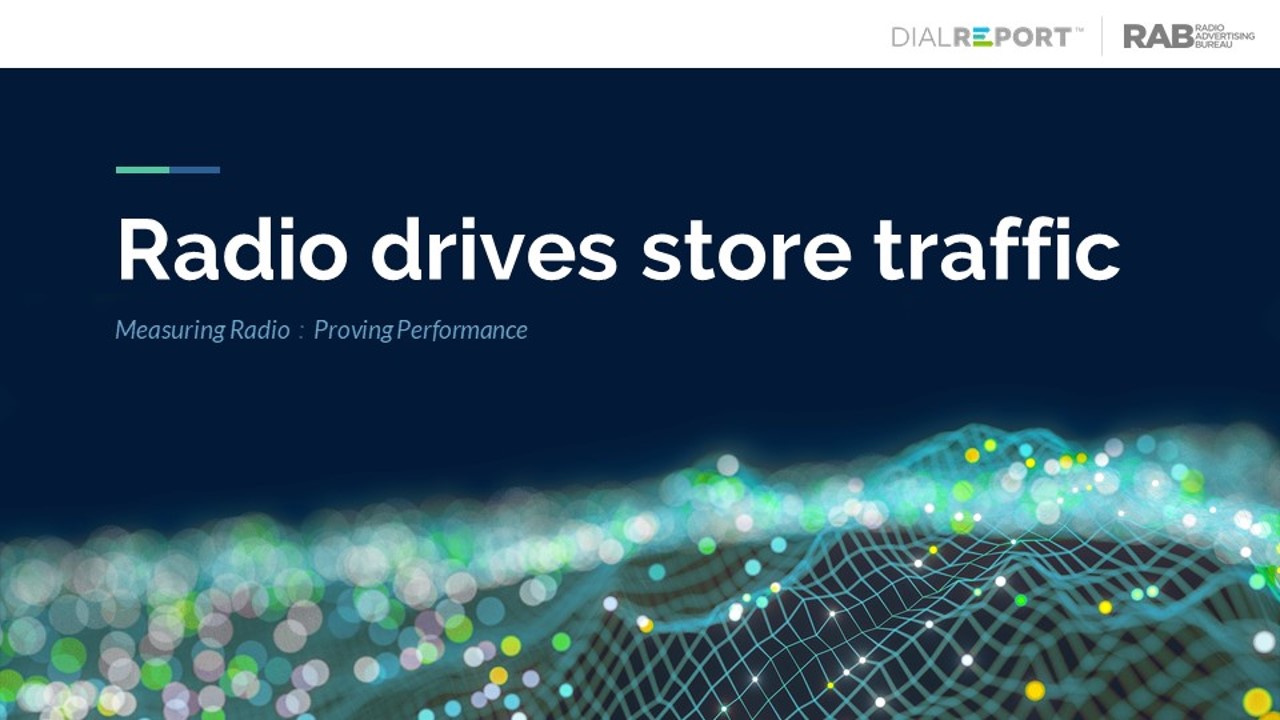 Radio Drives Store Traffic
As a truly mobile medium, radio is the medium closest to purchase. So, when a consumer hears a radio commercial, are they more inclined to visit the advertiser they heard? Does exposure to the radio commercial on certain days of the week have a greater influence on when they visit? The Radio Advertising Bureau (RAB) already proved that radio ads drive online behavior in Radio Drives Search, but what about store traffic? Can radio advertising be attributed to a lift in store/location traffic? The RAB partnered with TagStation's Dial Report team to not only answer that question, but to attribute radio's traffic lift across various retail ad categories.

Visit Radio Drives Store Traffic
---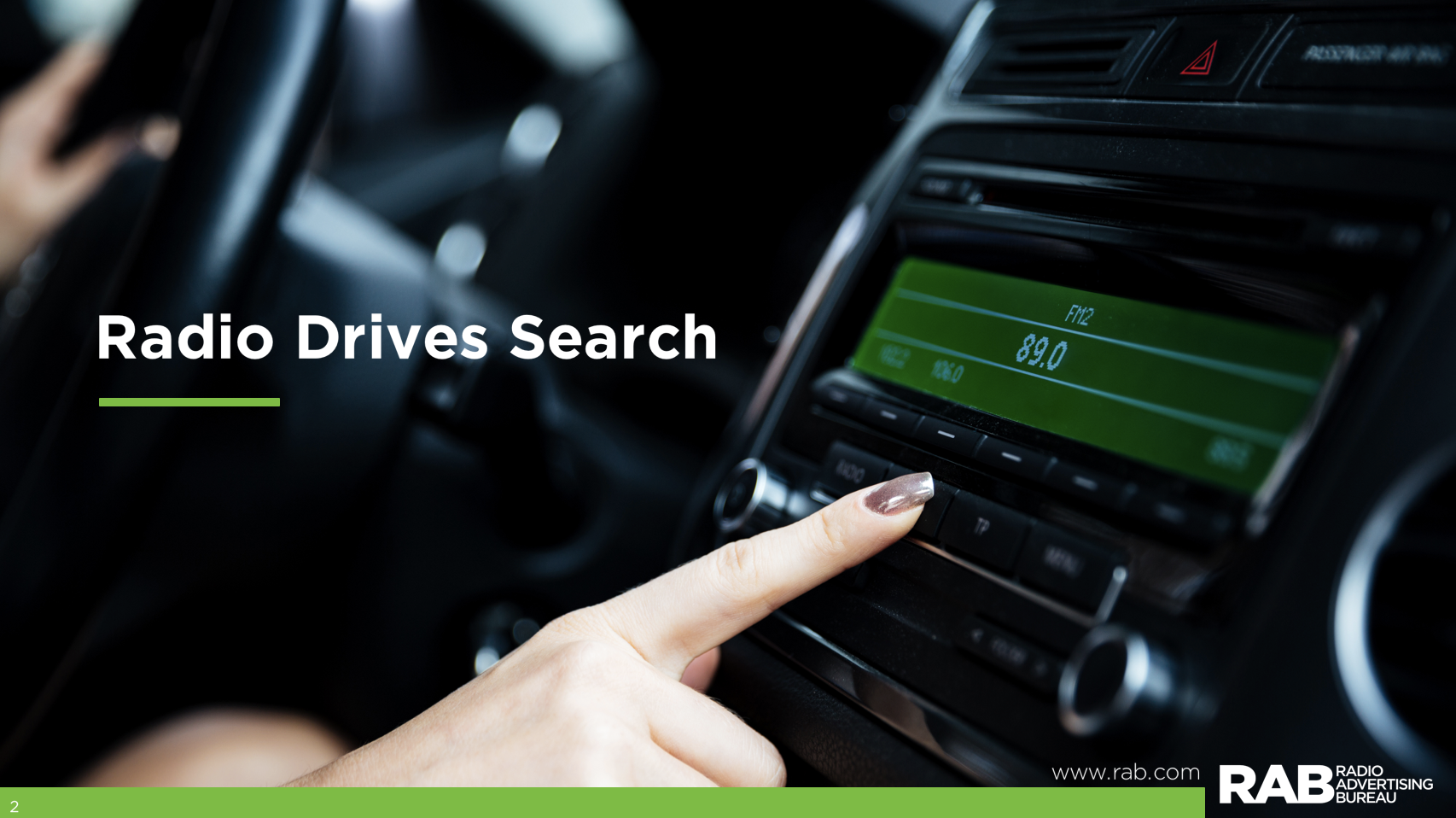 Radio Drives Search
In today's digital world, consumers' path to purchase almost always includes using a search engine. In fact, according to recent Forrester Research data, 71% of consumers begin their journeys by using a search engine to discover new products and services (initiation), and 74% report using a search engine for consideration and purchasing (research, comparison, transaction). One of the most common questions posed to the Radio Advertising Bureau (RAB) by its members and advertisers is: Does radio advertising drive online behavior? Does radio advertising drive search?

Visit Radio Drives Search